Memories …
No joy is complete unless it is shared in some way. Just as love allows us to share and heal the hurts of our life, so too we can go with another to the places of joy, remembered, felt anew, and enriched by their sharing here and now.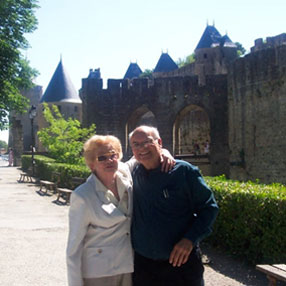 Jane and Norm with their friend, the late Lena Tomatis, in Carcassonne, France, They spent several days with her learning about the innovative work on listening done by her husband, Dr. Alfred Tomatis.
GIVERNY
It was our privilege to visit the gardens of Claude Monet in Giverny, France. We were able to experience both the original landscape and the feeling level of that experience so exquisitely captured in Monet's paintings.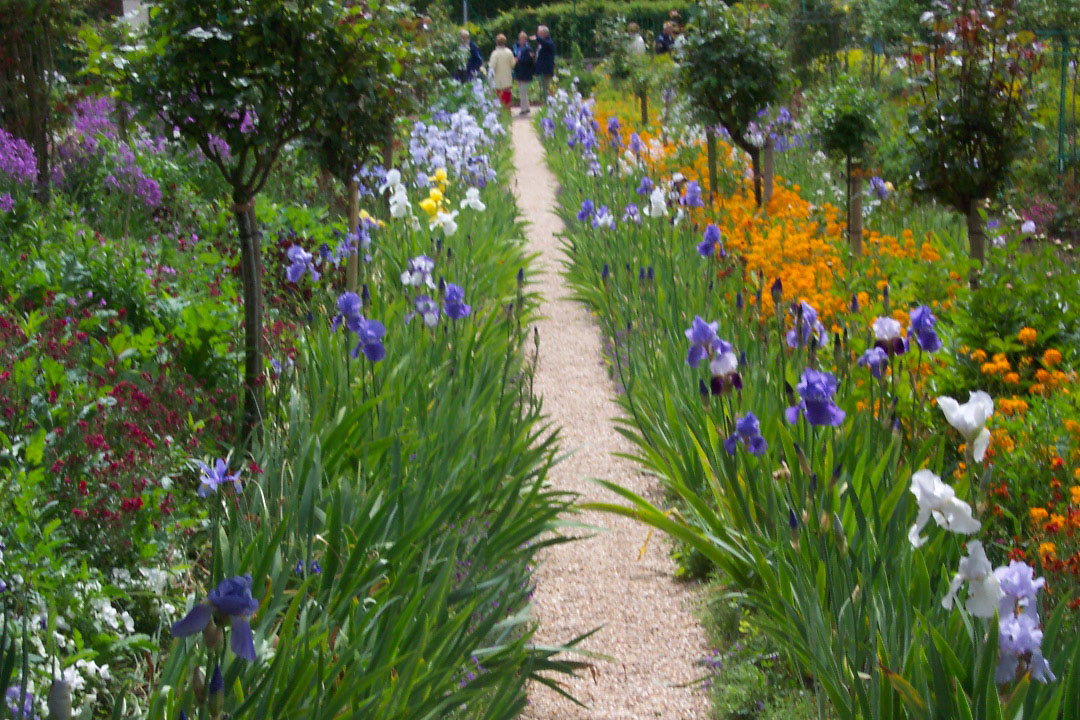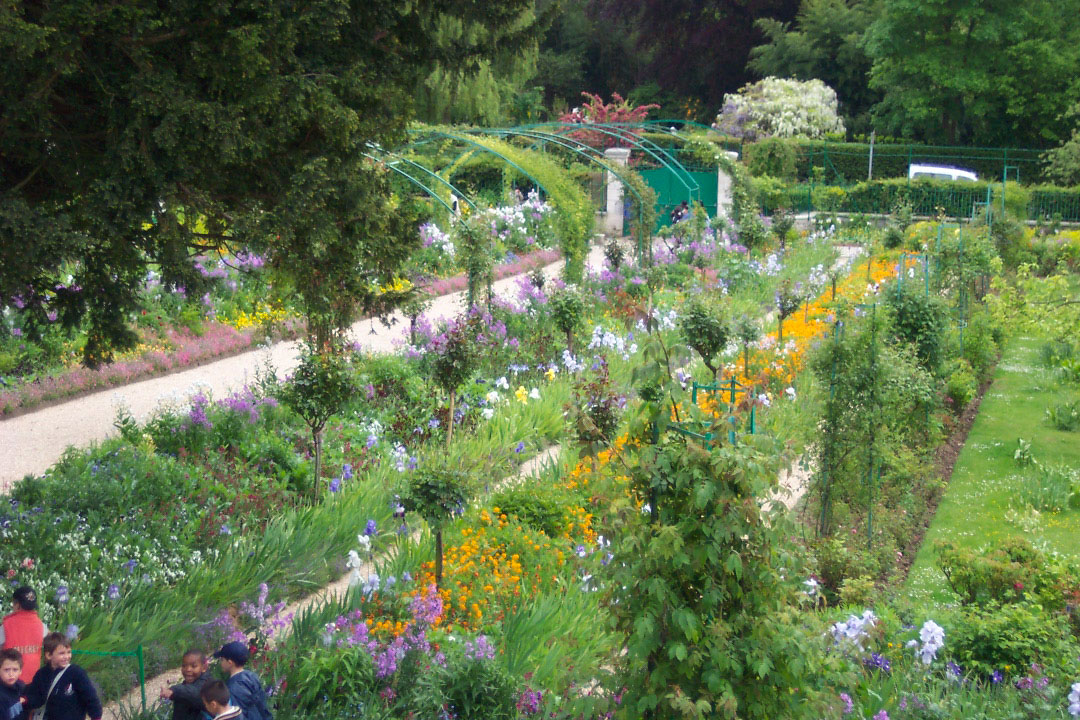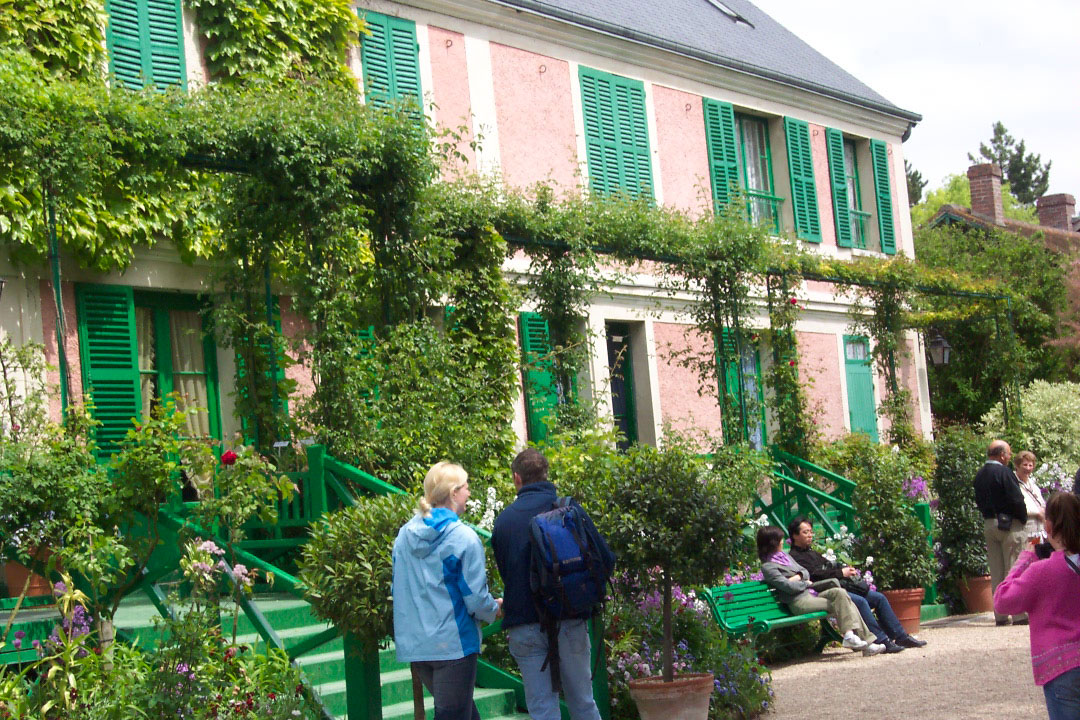 TAIZÉ
Taize is an ecumenical international community in southern France dedicated to peace, trust, and reconciliation. The community seeks to help young adults–and all ages–find meaning and value in their lives. The Taizé prayer, an hour of meditative song and silence, may lead you gently into your own centre as a sacred place where your worth is affirmed, and where you are connected with others and with the silent Mystery.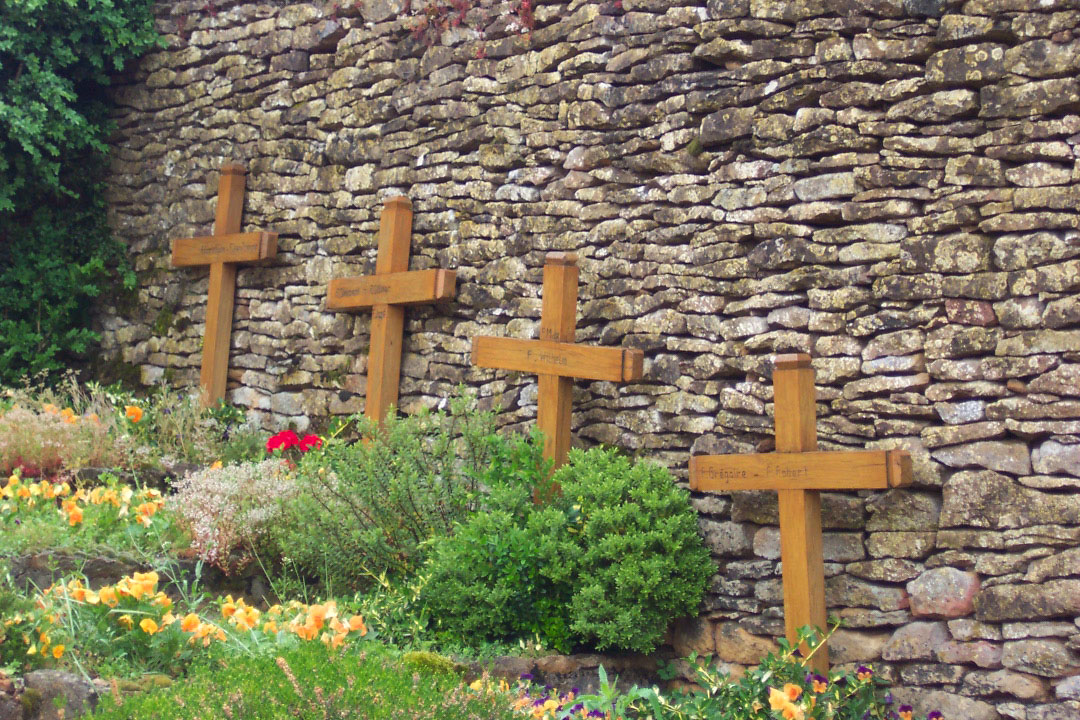 JORDAN
In visiting the Middle East, we were able to visit Petra. Situated in a narrow canyon, it contains tombs and temples carved into pink sandstone cliffs. We were also able to attend the dedication of a church located on the banks of the Jordan River. We were fortunate to tour the country with a group invited by the King of Jordan. A devout Muslim, the King donated his personal land for the building of several Christian wayside churches, along the Jordan River. Both the King and the Evangelical Lutheran bishop have been active in building respectful and peaceful relationships among different religious traditions.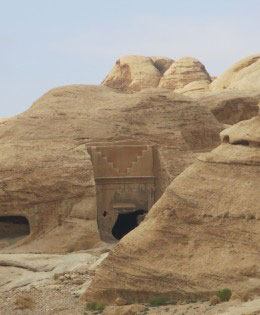 VIMY
Vimy is the site of a beautiful Canadian WWI monument, and houses a site that contains the records of veterans of World Wars I and II. The grounds, tended by sheep because of the land mines that remain, still contain the trenches built during the war. The tunnels reaching one and a half miles are open to the public as well. The Canadian monument contains the names of all the veterans. It is noteworthy that this site evokes a sense of reverence even sacredness similar to that found in the ancient cathedrals.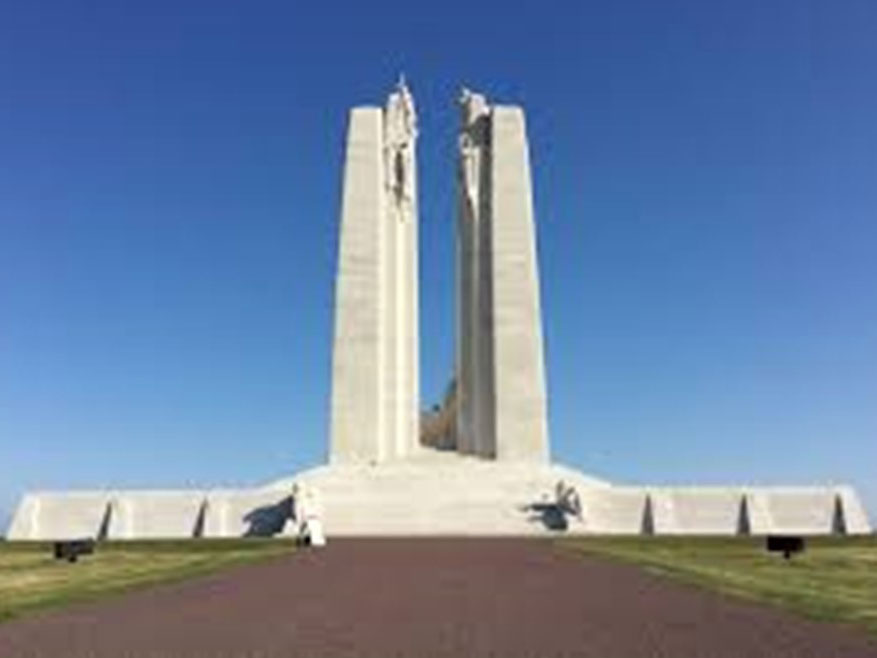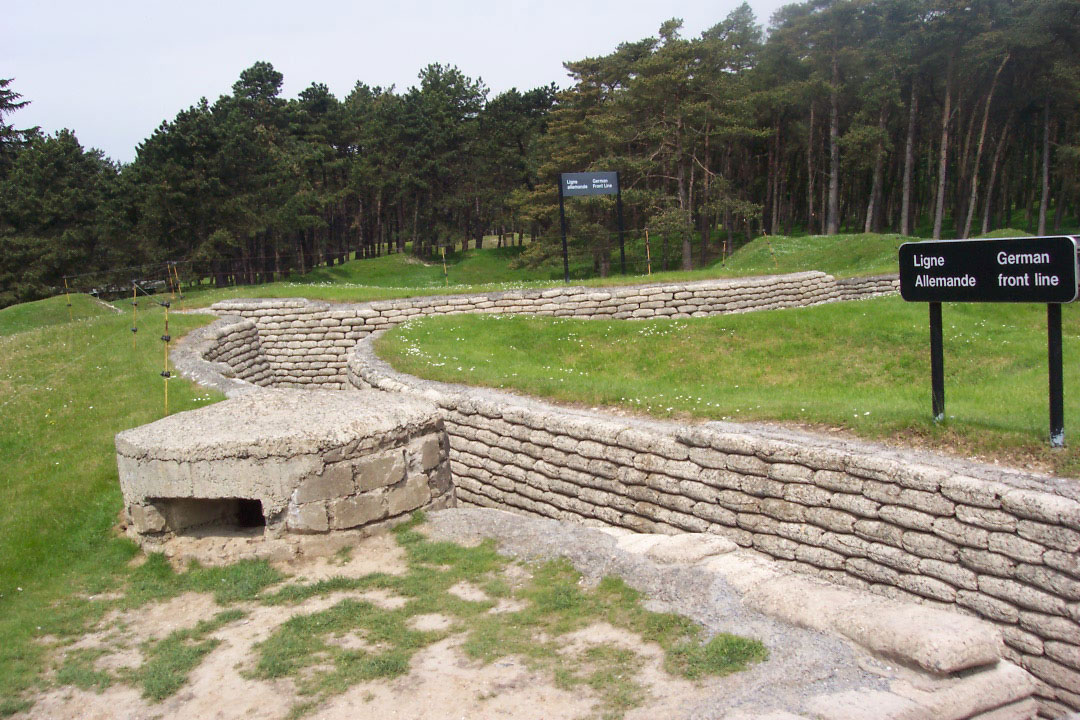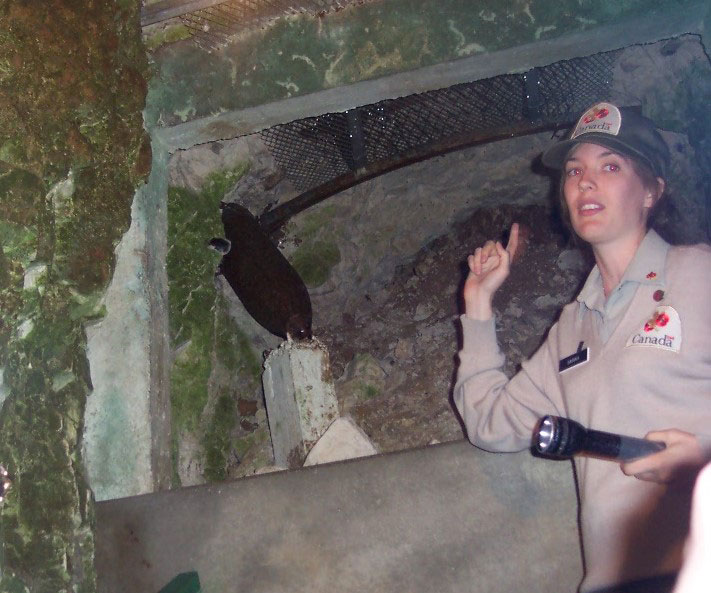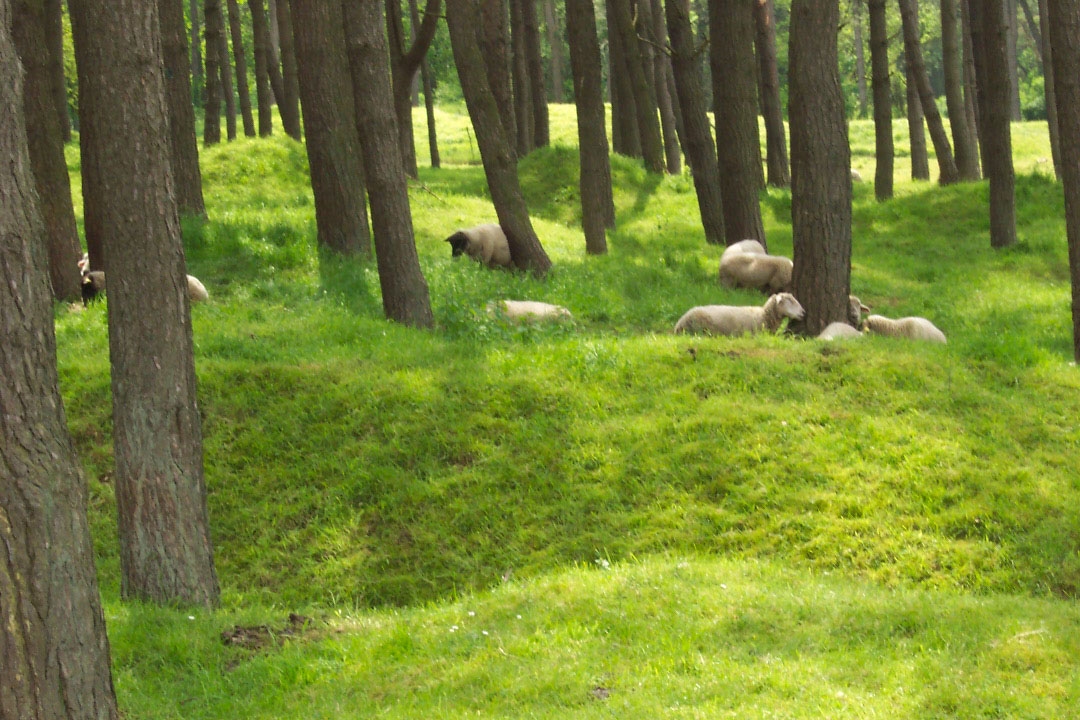 AMIENS
Amiens Cathedral, in the heart of Picardy, is one of the largest classic Gothic churches of the 13th century. It is very bright inside, has a wonderful labyrinth, and a strikingly beautiful architecture, both within and outside. Sitting inside evokes a sense of silence that feels like presence, conveys an experience that it is good to be there, and makes one reluctant to leave.